Searching for new or replacement original manufacturer parts for a garage door, trucks, cars, or home security?
Browse our extensive online catalog of over 1200 original manufacturer equipment, hardware, tools, and parts for garage doors and home security, and from companies like Genie,  Linear, Domino Engineering, multi-code, Liftmaster, Sears, Chamberlain, and Digi-code. We also sell gate access equipment / motion detectors  control stations, vehicle detector and loop detectors from companies like NorthStar and D-TEK. Parts Replacement Store also has a vast selection of exterior two-button and three-button station controls from 3BX and other major manufacturers.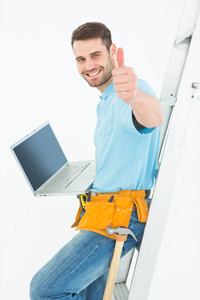 How does PartsReplacementStore.com make buying parts for less online quick, easy, and secure?
We have thousands of high quality replacement garage door parts, remotes, keypads, truck door rollers, garage door lubricant, cable assembly for doors, roller chains, truck door parts, center hinges, heavy duty pulleys, nuts, bolts, handles, batteries, transmitters, receivers, and much more, all in-stock, ready to be shipped direct to you! Unless otherwise noted, customer orders take around 2 to 3 business days to ship. As promised in our shipping policy, most orders are shipped by the next business day via USPS First Class Mail with Delivery Confirmation to all U.S. & U.S. Territories.
What does PartsReplacementStore.com do to help our customers save even more money?
When shopping online, we understand that the cost of shipping can often become a factor when ordering a lot of products at the same time. Not in this case, PartsReplacementStore.com actually rewards customers that place large orders and buy garage door parts in bulk! It's easy, we offer free shipping on all orders over $75 that are shipped to the domestic United States.
Need help finding the right replacement garage door equipment or tools for your do-it-your project?
If you are having trouble finding what you are looking for in our online product catalog, just use the site search feature at the top of every page. Simply search by any information that you have about the product you are searching for like; the model number, part number, manufacturer, the replacement part number, or type of product, tool, or equipment. We also welcome anyone to use our contact form or the phone number on the contacts page to request help and more information.