When it comes to interior designing or doing something to enhance the looks of the interiors of your house, apart from the wall paints and furnishings or buying new furniture, you can also pay attention to improve the windows. If you're interested in upgrading the interiors with a quintessential British touch, then you can consider remodeling the old windows to the bay windows. You must have heard of the bay window shutters, where the contemporary meets the traditional.
Take the professional guidance of a good company manufacturing and selling the best quality window shutters of that type. You need the proper measurements also along with the quality when you are replacing the old shutters with the trendy bay window shutters.
Get more light and air
The bay windows are three windows that make an angle to each other and this always makes an outward projection of your building. You don't have to make all the windows of the same style, usually, this particular style of window is ideal for the reading room or the living room where you always need more light as well as a broad and nice view. You can surely get more light, air, and a great view by having such big yet elegant windows at home.
Enhance the looks
If you're fascinated by the elegance of the Mediterranean villas, having such a window at your home can be your dream. You can look forward to having such broad bay window to enhance the richness of your interiors and exhibit your fine aesthetic sense in front of the visitors. Above all, being the owner of the place, you will surely enjoy having such a window that has so much power to escalate the beauty of the interiors a few steps further that it was before.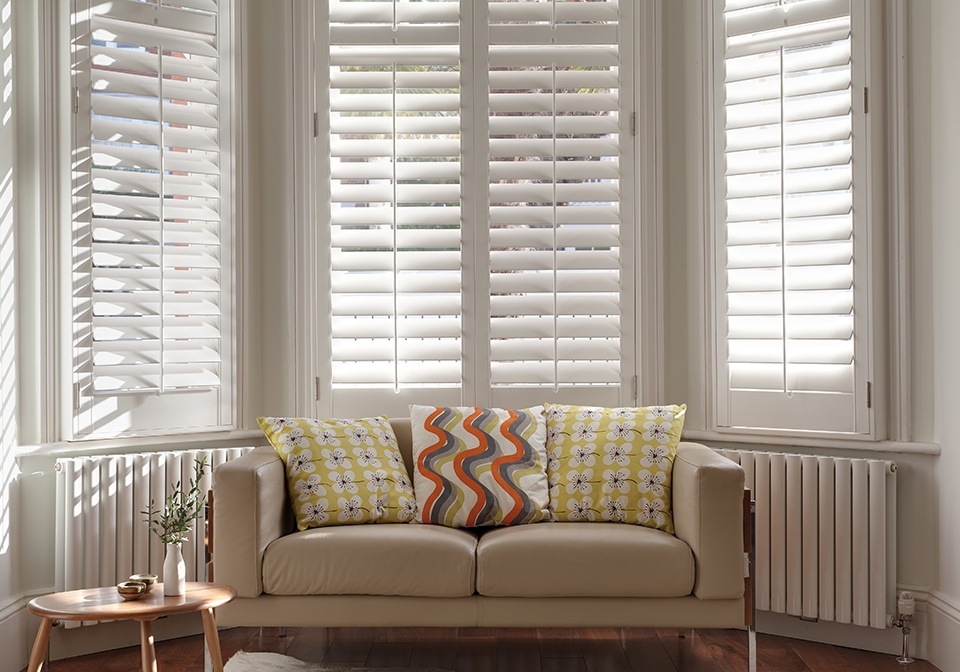 Choose from the different types of bay windows
 You have the freedom to choose the bay window shutters per your choice and preference. You can also take the guidance of your interior designer that can help you understand by installing which shutter you can get ample light or maintain privacy and so on. Classic style, tier-on-tier, café style, plantations, vinyl shutters, etc are some of the popular shutters from which you can choose from.
Besides, you can install stylish curtains as well to cover the bay windows, but the shutters, these days, are more preferred for the easy maintenance and the elegance they exhibit.