Painting seems to be more difficult than it looks. So you definitely require a professional painting contractor in order to take on your job. Painting contractors are usually local. There work can differ from painting, plastering, modelling, trimming, minor drywall work and wallpapering etc.
Finding the right painting contractor can be a daunting task. If you are planning to hire painters for your home or office building, you are recommended to follow some advice given below.
Key steps in hiring the right painting contractor
Meet the professionals– You should consider at least two or three different painting contractors and you can choose the right one for your house painting job. Ask them about their time period to complete the work, the number of members and their experience level. The more experienced they have, the better they would be.
State what your expectations are– The price and quality of your project depends on the products used by the contractor. Tell the contractor what your expectations are, which area and how you want your job to be done. Also be prepared for some extra payment too.
Getting estimates- You should ask the contractor their written estimate, which includes a detailed breakdown of material, labour cost, material brand, the number of paint coats and other surface preparation amounts etc.
Seek references from others and their past works- You should seek references from their colleagues, neighbours and find out about their experiences and past work. You can also do a little bit of research on their website and see what are their specification area and their experience level from their costumer's reviews. Positive references and a good history are a great sign.
Consider credentials– See the person you are going to hire has an appropriate painting license. Credentials are a proof of some commitment level and reliability.
Obtain a contract– The contract will include the name of the contractor, his cell number, office address and also the license number. You should also ask for their insurance certificate.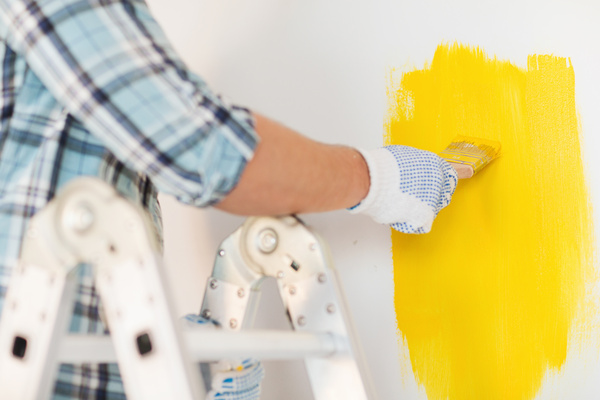 The painting contractor must also provide guarantee about other things like peeling, chipping, flaking excessive fading or blistering or choking within a limited period of time. The guarantee may be for a year or two years. You can also choose how to paint your house in a manner that you want to complete.